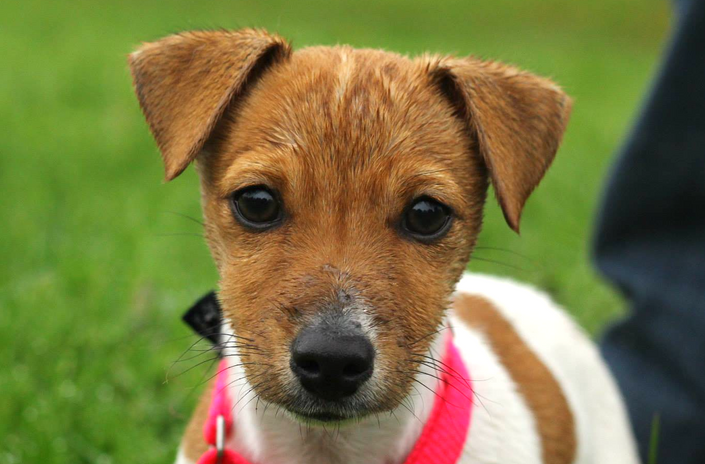 From Wild Puppy to Brilliant Family Dog
Six dog-friendly steps to the companion you always wanted!
This course has been completely updated!
with its own Community and an App to take it everywhere with you
Hop over there and see just what you get!
Designed specifically for young puppies, this program will take you step-by-step through the vital learning to turn you and your puppy from opposing forces to a team!
Choice Training gives you a laser-focussed method of involving your dog in the training so that SHE makes the decisions YOU want - even when you're not there! This training lasts! You'll have a dog who knows how to please you and gives you pleasure and companionship for the rest of her life.
There are more than 50 brief videos showing real dogs learning - no trained dog actors here to make you feel demoralised! - and they're short enough to fit into your busy day.
You'll get rapid change, but it's not about giving you a quick fix to achieve a SIT. It's a complete sea-change in how you and your dog relate to each other which means you'll get LASTING change.
From housetraining your new puppy to teaching her to walk nicely on the lead beside you, this course is comprehensive and will answer all your questions. You can progress through the weeks watching just one short video a day - and you'll be amazed at how quickly you can get the Brilliant Family Dog you want.
You'll see lots of different puppies learning fast. And you'll get support and hand-holding all the way so you're never left adrift wondering what to do next.
There's masses of help for problem-solving, and for all those "what if?" questions. You'll make friends in the friendly private group - I'm dying to see photos of your little pup!
And the best thing? It's all force-free. There's no need to be hard on your new pet - he'll learn really fast if the games are fun and rewarding.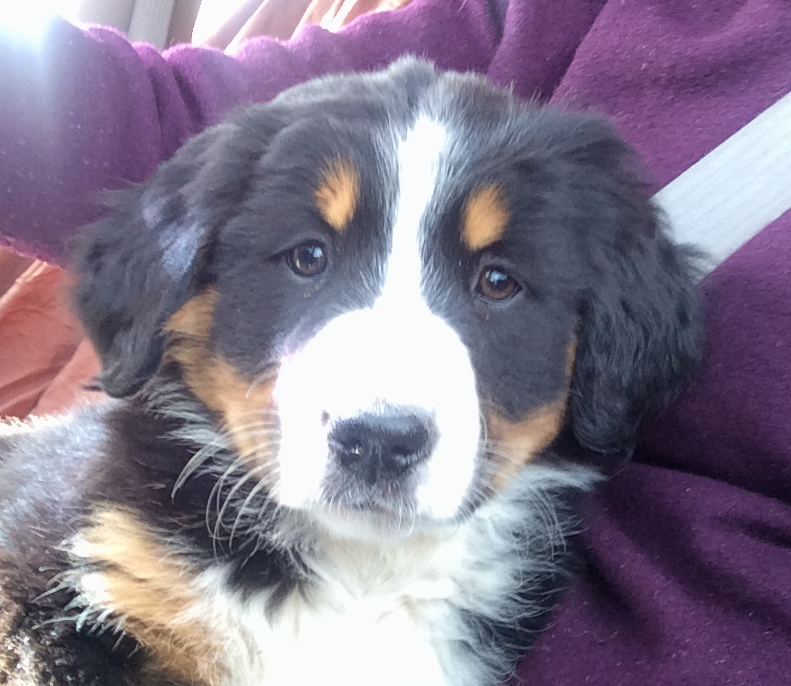 "I felt so lost on Monday...and it's only Wednesday and it's like a whole different world opened up! Thank you Thank you THANK YOU!"
Lisa and Maple, 8 weeks old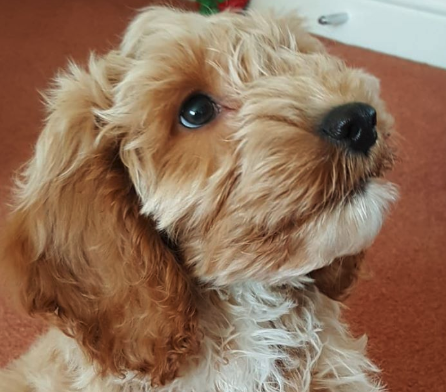 "Today I am so very, very, very proud of my pup and all our hard work.
Prior to this she's been so excited/distracted/anxious when out, refused to eat treats (even high value treats) and pulled like a train on the way back home. I grabbed the cheese and aimed to walk up the road for a few metres. She totally got it and we were walking nicely for 20 minutes and have walked about 0.5km! I nearly ran out of cheese!!!
I'm a very proud mum right now."
Helen and Mocha, Cocker x poodle, 19 weeks old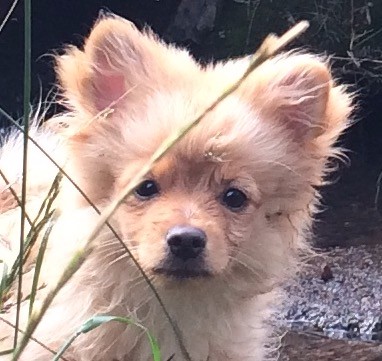 Is your new puppy turning out to be more of a challenge than you expected?
Is your house being turned into a war zone, with shredded cushions, chewed chair legs, and puddles everywhere? Or perhaps you're just starting out with your new pup and you want to get things right from the start?
I will take you by the hand and show you how to get a peaceful and enjoyable life with your puppy - without squashing any of his exuberance or joy. I'll introduce you to the concept of Choice Training, where your puppy gets a say in what happens. And NO! This doesn't mean mayhem and anarchy! It actually ensures that you both enjoy life to the full, with a mutual respect which will set you up for many years of companionship.
You will have supporters to cheer you on - and answer your questions - and once you've completed the modules, you have permanent access to the course. So you can use it as a refresher ... or for your next puppy!
Your Instructor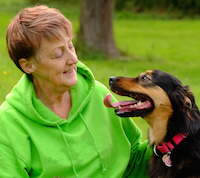 I've been training dogs for many years. First for competitive dog sports and over time to be stellar family pets. I found that a force-free approach was by far the most successful, effective, and rewarding for me, my dogs, and my students. It's a fascinating subject and I am continually studying and learning.

Almost ten years of teaching thousands of students in my Puppy and New Dog classes have taught me so much about how the critters learn and develop!

Having to learn how to make life acceptable for my own Growly Dog gave me the tools - and the empathy - to work with hundreds of students who have come to me in despair at their much-loved dog's "aggressive" behaviour.
My style of teaching has been influenced by my students. These dog-owners are not looking for competition-standard training; what they want is a Brilliant Family Dog they can take anywhere. Working with real dogs and their real owners keeps me humble - and resourceful! You could be brilliant at training dogs, but it's no use if you can't convey this enthusiasm and knowledge to the person the dog has to live with. So I'm grateful for everything my students have taught me about how they learn best.

Beverley Courtney
BA(Hons) CPC ELI-MP CBATI CAP2 MAPDT(UK) ABTC Registered Animal Training Instructor, RDUK Authorised Trainer
and author of the popular Brilliant Family Dog book series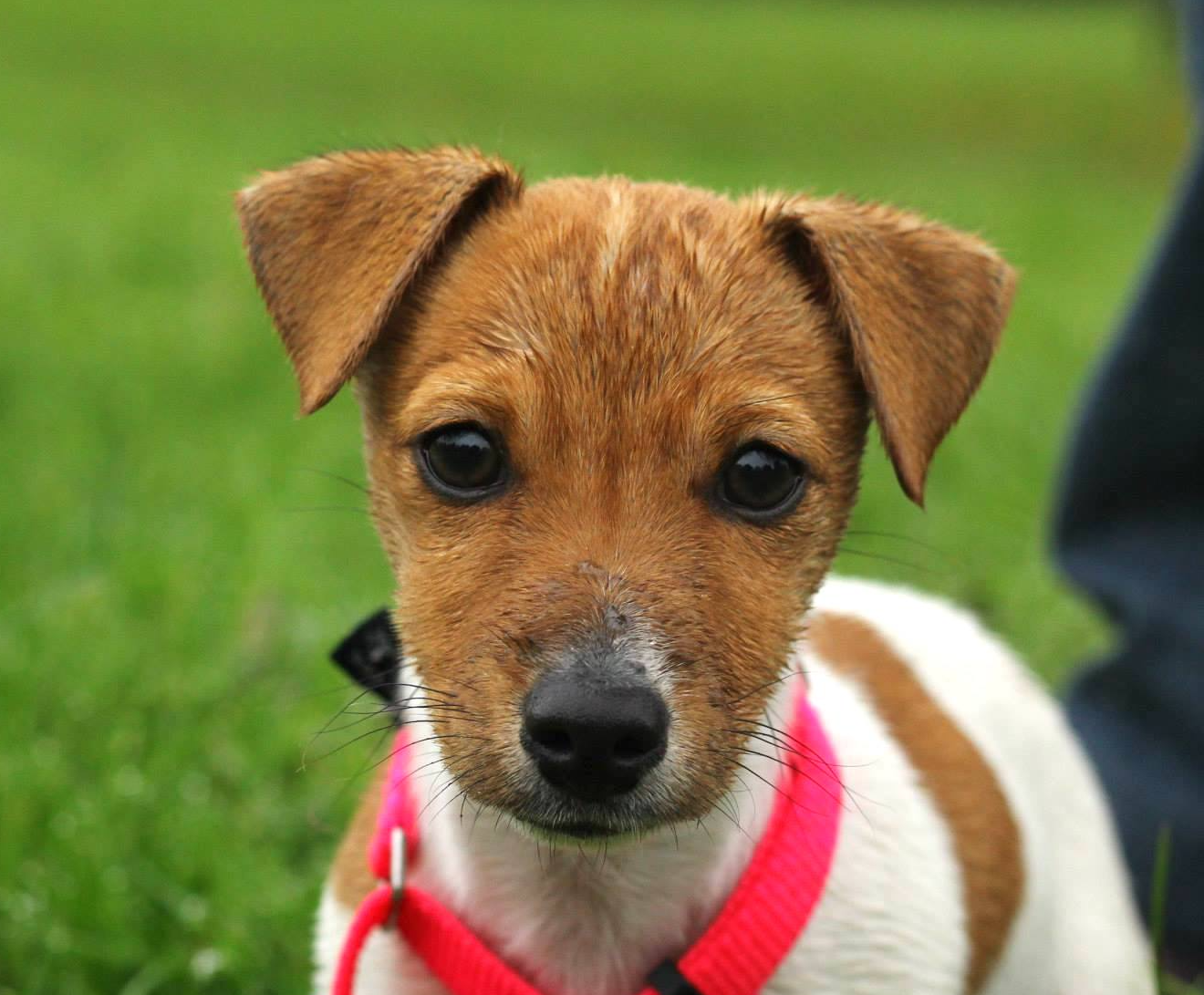 "Thank you for training my owners to understand me and my needs, and for helping them to teach me to become a great Jack Russell. Love Pixie"
Rebecca and Pixie, Jack Russell Terrier
What you'll get
An astonishing 50+ Video Training Lessons
with Beverley Courtney and lots of puppies and dogs of different ages, sizes, and breeds or types. Each of the training videos gives you a step-by-step ACTIONABLE game you can implement into your training instantly.
You'll learn
Sit, Lie Down, Stay, and Settle down
A complete start-to-finish system for teaching your dog to walk beside you on a loose lead
Impulse Control around food and toys
Superfast instant recall!
And lots of guides on How to stop the Nipping, How to get a full night's sleep with my new puppy (yes! You can sleep again!) and the proven Errorless Housetraining.
Bonus PDFs of Problem-Solvers and How-to Guides
to go along with your video training lessons.
Access to me inside the Private Group
An extremely active and engaged community of other dog-owners is waiting for you and ready to cheer you on.
Access to a Private Membership Portal
Get INSTANT access to all the videos and training housed in an online membership site you can access anywhere, on any device.
6 weeks or as long as you like!
The course is paced carefully over 6 weeks so that you can push forward and not get stuck. It is designed to afford optimum levels of learning and positive progress for you and your dog.
Lifetime access to the materials
Access the Online Membership Site for as long as you want to. From time to time I also like to pop in and make updates to the training - for no extra cost!
All the training is force-free
Both you and your dog will be treated with respect and gentleness - there are no harsh methods, no shouting, and no throwing things.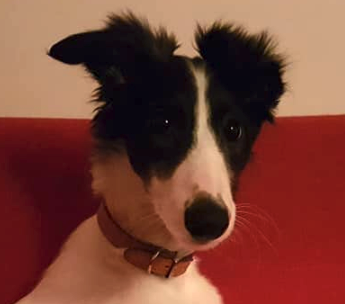 "Echo has started listening to me more when we are closer to another person or dog and her recall has been remarked upon by other dog walkers!
Our relationship has grown by leaps and bounds doing this course. Huge thank you."
Cluny and Echo, Silken Windhound, 6 months old
What you'll learn
Week 1: Learning the Basics
All about Choice Training and how it will transform your relationship with your dog!
Games, play, and vital Lead Skills
Week 2: Essential Skills
How to handle a Vet Visit
Loose Lead Walking program begins!
Impulse Control! No more thieving!
Week 3: Recall Workshop
How to get that stunning, instant, spin-on-a-sixpence recall!
Week 4: Building the Skills
Building on everything you've learnt so far
Impulse Control - leave the cat, the spilt food …
Week 5: Refreshers and Moving Forward
Bringing speed and accuracy to your games
Loose Lead Walking goes up a notch
Week 6: Advanced Techniques and Tricks
Polishing your Loose Lead Walking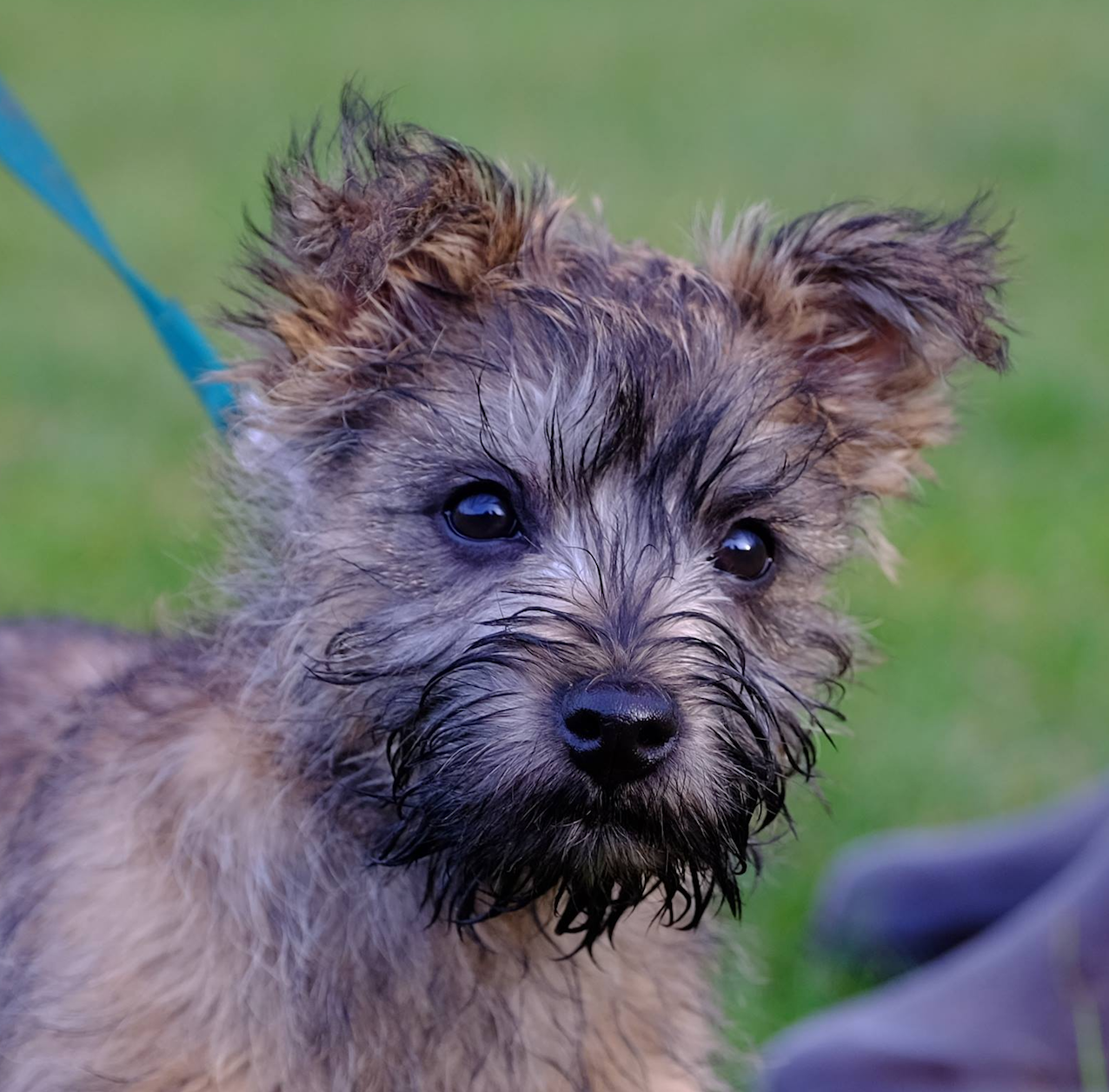 "I was brought up with the "yank and shout" method of training and attending Beverley's training was a revelation. Beverley explains things clearly in easy to understand, everyday language and her methods are simple, easy to follow yet massively effective.
We have implemented her methods into our everyday life in a multi-dog household and the dogs are more responsive.
By asking the dog to present the required behaviour and him having to work it out - when he gets it, it's so rewarding for both him and me, and they repeat that behaviour so quickly! Now my gang only have to see my hand going towards their sweetie jar and their bottoms can't hit the floor quick enough – there is a line of sitting Cairns all awaiting their sweeties!
The puppies we breed are so easy to train using Beverley's methods too, and this obviously follows them off to their new homes with owners reporting back how easy the pups are to train and socialise.
I wouldn't hesitate to recommend Beverley, in fact I do every day to our customers."
Dawn Inett and many Cairn Terriers, The Dog House, Worcester, UK
Frequently Asked Questions
When does the course start and finish?
The course starts now and never ends! It is a completely self-paced online course - you decide when you start and when you finish.
How long do I have access to the course?
How does lifetime access sound? After enrolling, you have unlimited access to this course for as long as you like - across any and all devices you own. You can also download the Lessons, Action Steps, and Key Lead Skills to your own computer so you can work from them offline. And you'll get all future updates to the course.
What if I am unhappy with the course?
It's so important to me that you enjoy this course! So if you decide that it's not for you, just let me know in the first 30 days, and I'll give you a full refund - no questions asked.
Is this training genuinely force-free?
Absolutely! I can guarantee there is no force, coercion or intimidation used in my training. It's hands-off (except for cuddles) and your puppy has a choice whether she plays or not. (Don't worry - she'll be desperate to play the games with you!)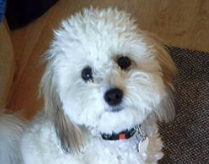 "I've really enjoyed your training and the group's support.The main thing about that is that what we see as problems or issues are usually quite common and someone has a suggestion how to deal with it. That makes it less of a problem."
Patricia Tuckley and Zippy

This course is closed for enrollment.